1.product description:
Torched SBS modified bitumen waterproof membrane it is SBS (Styrene-Butadiene-Styrene) modified bitumen, torch-on elastomeric waterproof membranes with fiberglass or non-woven spunbond polyester felt ;both sides are coated with polyethylene film or one side coated with polyethylene film, the other side is coated with silica sand, aluminum foil or natural or colored slate chippings (mineral stones).
2.specifications:
thickness:3mm\4mm\5mm
width:1m
length:10m\7.5m
reinforcement with:PY(polyester)\G(glassfabric)\PYG
surface coating materials:PE film\aluminum foil\minerals\sands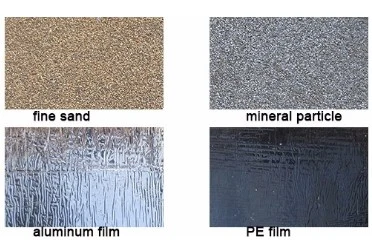 3.usage areas:
It is used in groundwork bundling, parking area, terrace and pitched roofs, balconies, plant stands, garden terrace, concrete flumes, eaves trough and concealed gutter, retaining and basement walls, sewage treatment plants and under the coating against artesian in wet areas such as water tanks, ponds, swimming pools and ornamental pools, kitchen, bathroom, wc.
4.characteristic:
· Good impermeability and waterproof performance;
· Strong adaptability for substrate shrinkage, deformation and cracks;
· Both high and low temperature resistance, especially in cold areas;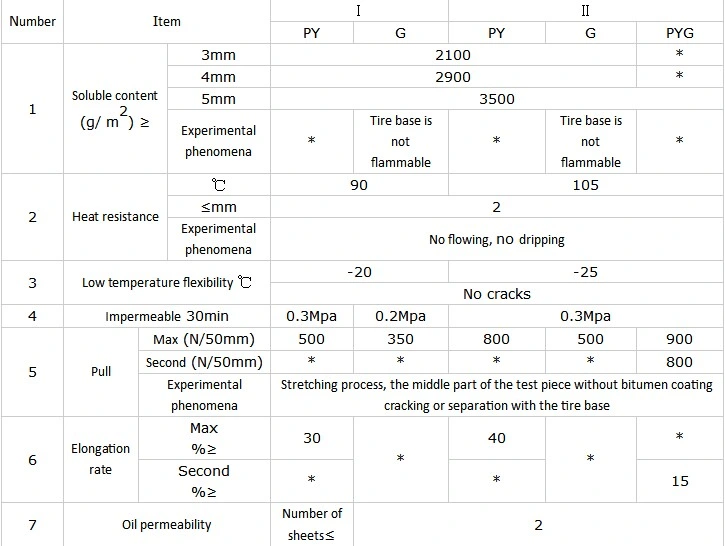 5.applications:
There are two methods in application:
a. One way is by heating and melting method. Heat the polyethylene film of the membrane and roof deck surface by heating and melting method to be nearly melted (not flowing), then install the membrane filly bonded to the roof deck with overlaps of 5-10cm.
b. The other way is by cold adhesive method. Pour the cold adhesive homogeneously on the roof deck, then roll the membrane to install it to be fully slicked to roof deck.By heating and melting method and by cold adhesive can be used in alternation in application as requested.
After application, a full serious inspection is required to sure no air bubble, no falling away, etc. to guarantee the waterproof life;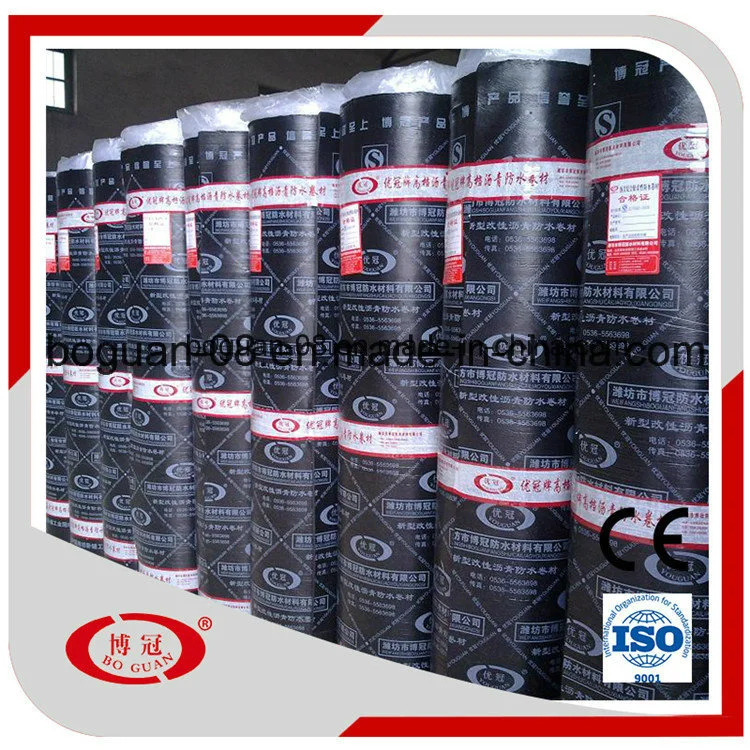 6.package:
packing in roll with pallets or without pallets;or packed as your requirement;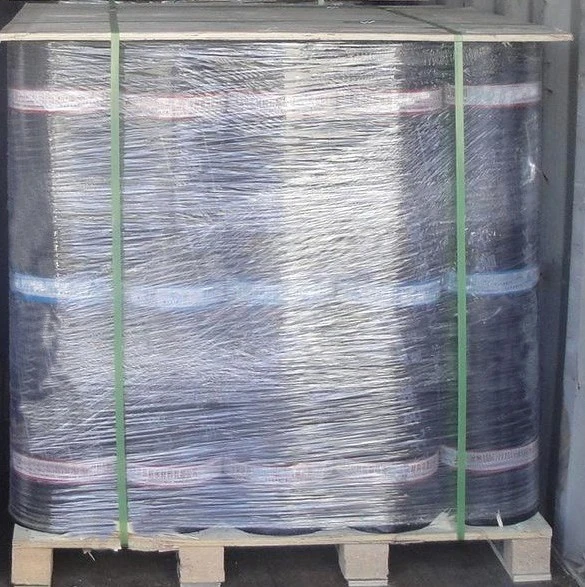 7.delivery time:
10-15 days after received your deposit;