sbs modified bitumen waterproofing membrane
Description
This product is made in the following way: base materials are firstly dipped into asphalt or thermoplastic elastomer (e.g.SBS), thermoplastics (e.g. APP or APAO) and modified asphalt; then both surface are coated with elastomer or plastic asphaly; fine sands and mineral grains (pieces) or polyethylene membranes are spread or covered on its upper surface;fine sands or polyethylene membranes are spread or covered on its lower surface.It has a good waterproof performance and aging-resistant capacity. It does not drip in high temperature, nor does break in low temperature. It is easy to use in construction, with no pollution to environment but a long service life.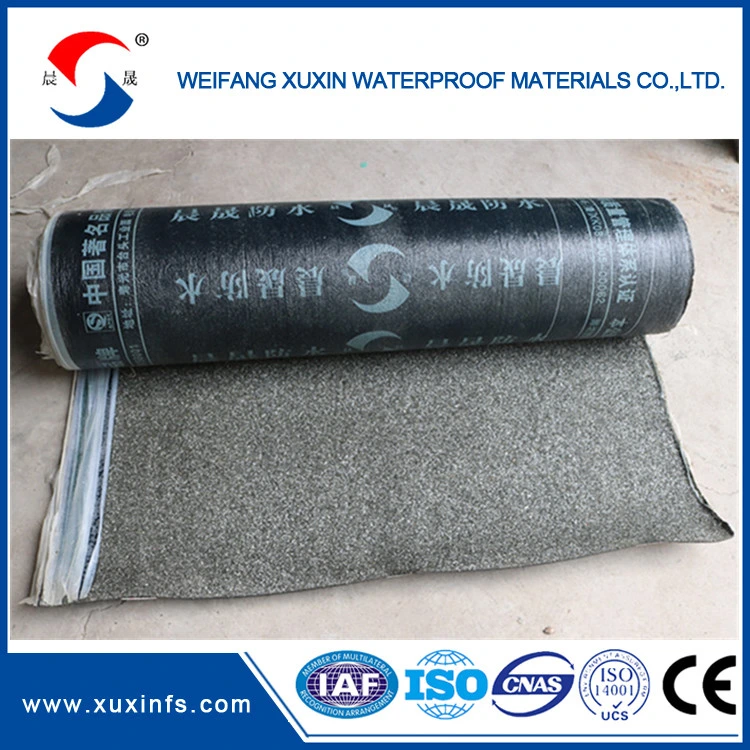 Characteristics:
1.Strong waterproof performance
2.Possess good tensile strength, elongation and size stability which could be well suited the substrate
distortion and crack.
3.Excellent resistance to high temperature and low temperature 3.performance,Able to adapt to temperature
changes throughout the year
4.Good durability and long service life;
5.Convenient installation
No.
Item
Index
PY
G
I
II
I
II
1
Soluble content
2.0mm
1300
3.0mm
2100
4.0mm
2900
2
Impermeability
pressure,Mpa ≥
0.3
0.2
0.3
keeping time. min
30
3
Heat resistance
90
105
90
105
no slipping,no flowing ,no dripping
4
tension,N/50 mm ≥
longitudinal
450
800
350
500
transverse
250
300
5
Low temperature flexibility/ °c
-20
-30
No cracking
6
Tear resistance,N ≥
longitudinal
250
350
250
350
transverse
170
200
7
Tear resistance,N ≥
longitudinal
30
40
transverse
8
phytotrons accelerating ageing
appearance
first class
no slipping,no flowing ,no dripping
tension,keeping %≥longitudinal
80
cold flexibility
-10
-20
-10
-20
no crack
Packaging Details:
SBS Modified Bitumen Waterproofing Membrane for Swimming Pool
Packed in rolls with pallets or as per clients' requirement
Delivery Detail:
Within 15 days after receipt deposit

Company Profile

Weifang Xuxin Waterproof Materials Co.,Ltd. as a public company,is one specialized supplier on waterproof materials.
The company mainly supply SBS/APP modified bitumen waterproof membrane, Self adhesive bitumen membrane/tape, Polythene and polypropylene polymeer compound waterproof membrane,PVC/TPO/EPDM waterproof membrane, Nonwoven geotextile, HDPE geomembrane, Drainage board and some other relevant waterproofing products.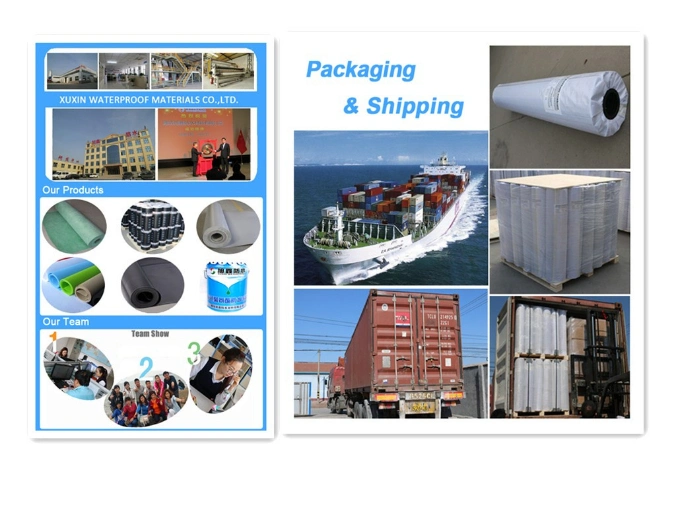 Certificates

Products got the approval of ISO9001 cerficate, ISO14001 certificate.And some products can meet American ASTM and CE international standards.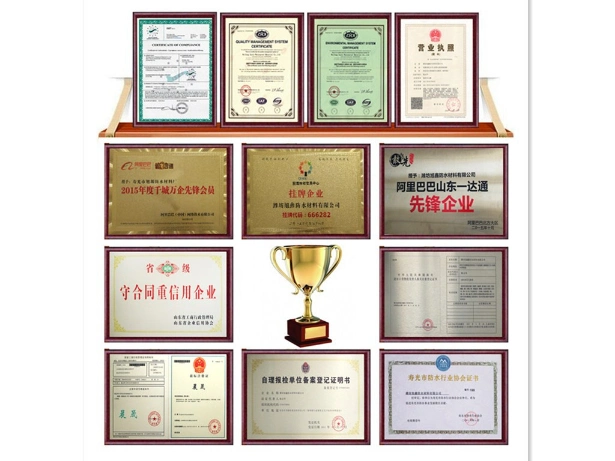 FAQ (Frequently Asked Questions)

1.How to get the sample?

We can provide the sample for quality inspection.According to our company policy. And the sample is free, we only charge the freight fee.And the fee is up to your specific address.

2.What's the MOQ?

The MOQ is 500 square metres usually.Also we can according your condition to set the MOQ.

3.What kind of payment do you support?

T/T,L/C and Paypal are accepted.

4.How about the delivery time?

The time is about 15 days after your deposit or L/C at sight.

5.Can we visit your factory to inspect the goods for the order?

Yes. Welcome to visit our factory to inspect the quality.We hope to establish a win-win cooperation relationship with you.