Popular Colorful Fiberglass Roof Tile / Bitumen Shingles
1. Product Introduction:
Asphalt shingles is one of the most widely used roofing covers because they are relatively inexpensive and fairly easy installation. Asphalt shingles will also last a rather long time - on average 30 year, which depends on factors like geographic location, roof underlayment, roof slop, etc.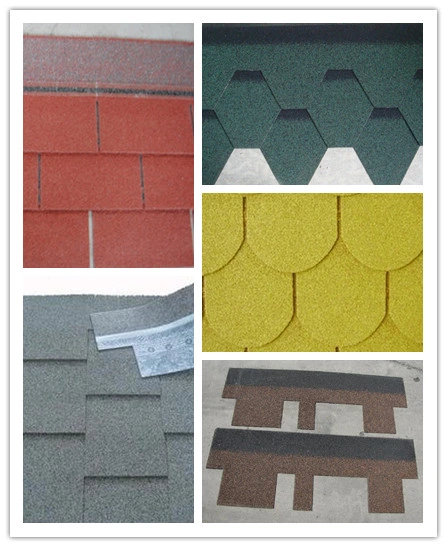 2.
Product Features:
Unrestricted climate, wide adhibition. The long research and test prove that the asphalt shingles made from glass felt roof can resist the erosion from sunlight, heat and cold, rain, frost.
Good colorant package, never fade.

Light and environmental roof system

Correctly engineer, No repair
Wide scope of application. Asphalt shingles made from glass felt is one kind of flexible tile and free-cutting and bases roof, also can be applied for cone, round, camber and other complex sloping roofs.
No special accessories, save cost
Dust -proof and Self-cleaning
High temperature and heat insulation, reduce noise
Fire resistance, wind resistance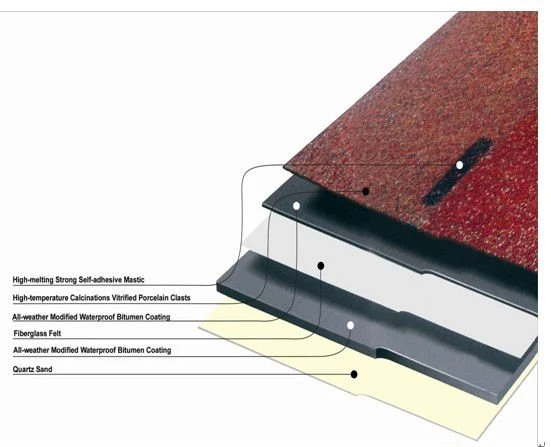 3. Application
Widely used in different roofing shapes, eg. arc, cone, sphere, etc.

Suitable for villa, house, chamber, hotel, resort, etc.

Good choice for roof with slop>20°