Brief Introduction of Anti-storm Roof Products Leightweight Rooftop Color Fiberglass Asphalt Roofing Shingles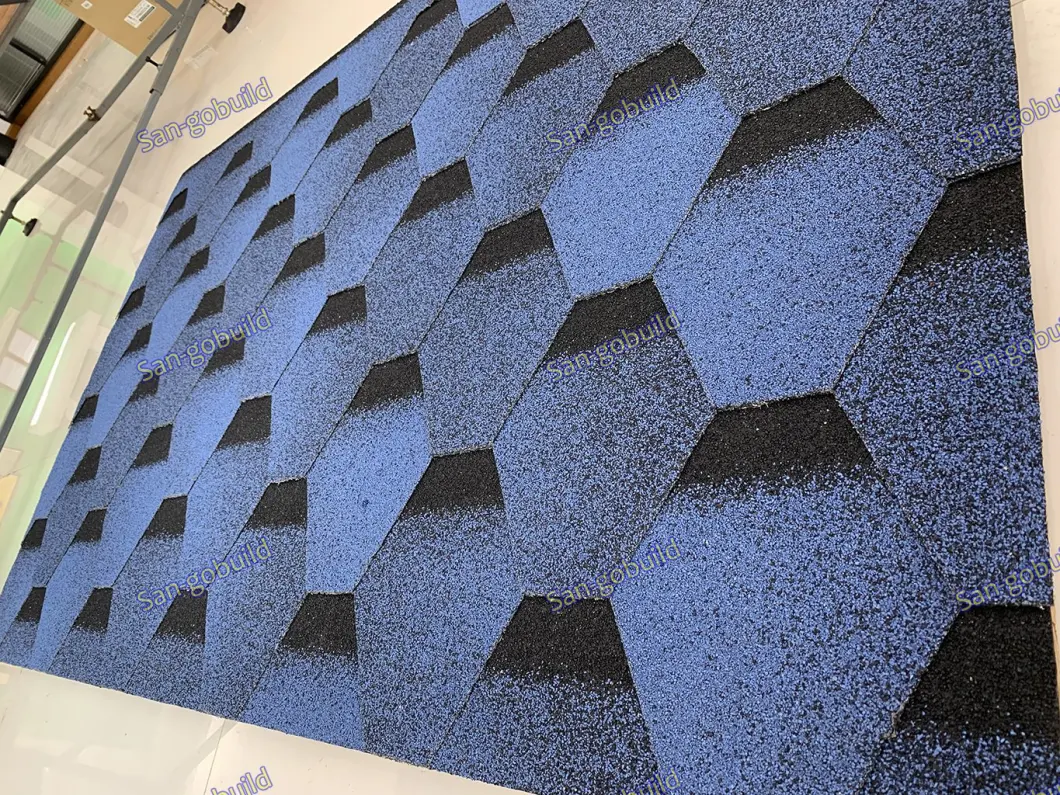 What is Shingle?
Shingle, an asphalt roof tile, an inclined roof covering material, is a widely used product, whose application increase everyday.The minimum roof incline advised for the application of Shingle sheets is 20%.
The production stages of shingle manufactured with a strong fiberglass reinforcement and resistant oxidized body are as follows:
•The mixture prepared using high quality bitumen is directed to production lines after it under goes quality control.
•Shingle, having been incorporated with fiberglass reinforcement on production lines, is color granulated on its top surface after necessary thickness is obtained. Furthermore its subsurface is coated with fine sand. Self-adhesive bitumen is applied on sheet surfaces after application to improve wind and sealing performance.
•Shingle which has the form of sheet is cut in desired form and fed to the packaging unit to be ship to the customers.
•The products are delivered to the shipment warehouse after they undergo quality control and are approved for shipment.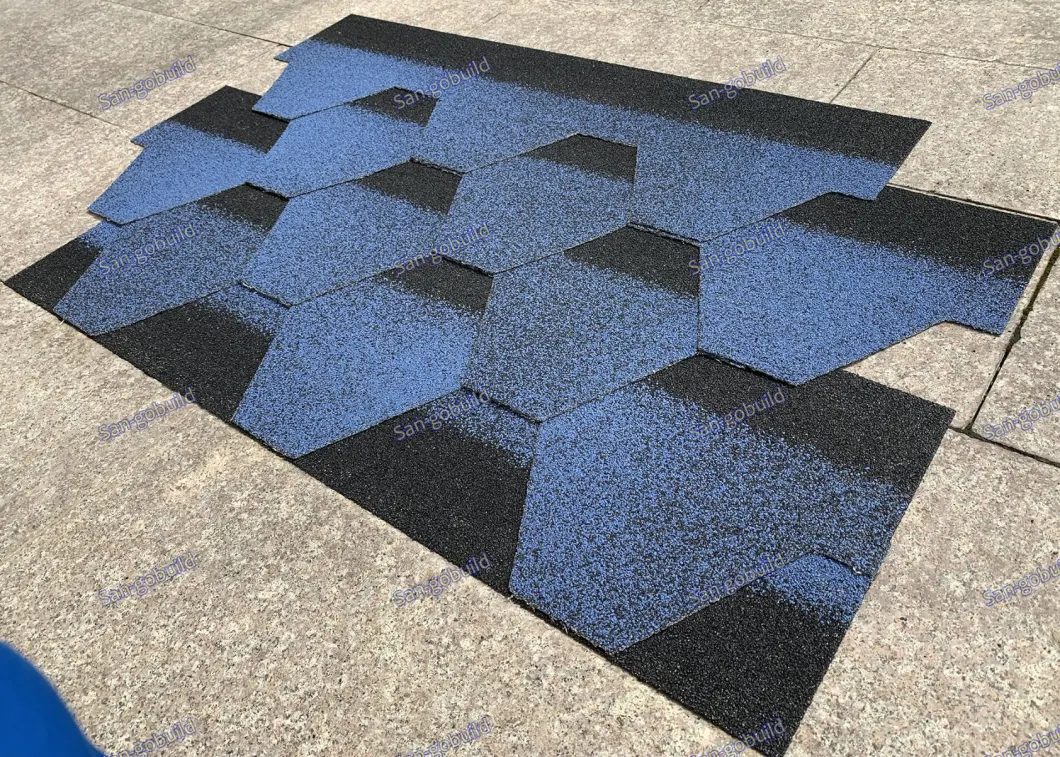 Product name

San-gobuild best qualtiy fiberglass asphalt roofing shingles

Material

Asphalt,fiber glass felt,Mineral granules

Length

1000mm(±3.0mm)

Width

333mm(±3.0mm)

Thickness

2.6mm

Weight

22kgs/bundle,25000kgs/20gp

Tensile strength(longitudinal)(N/50mm)

Tensile strength(transversal)(N/50mm)

>=550

Heat Resistance

No flow, slide, drippage and bubble(90°C)

Flexibility

No crack being bent for 10°C

Nail Resistance

78N

Resist To Tearing

>100N

Weather Explosure

145mm

Wind Resistance

98km/h

Average Life Time

30 -50years

Packing

3.0sqm/bundle, 21pcs/bundle, packing with PE film bag and fumigation pallet

1. Asphalt shingles are inexpensive and versatile

2. They work well with various roof types and pitches

3. They are relatively easy to cut to size, fit together and attach to the roof

4. There is no need for any custom accessories for the roof edges, vents or chimney flashing.

5 Fiberglass shingles are thinner, more lightweight and have better fire ratings.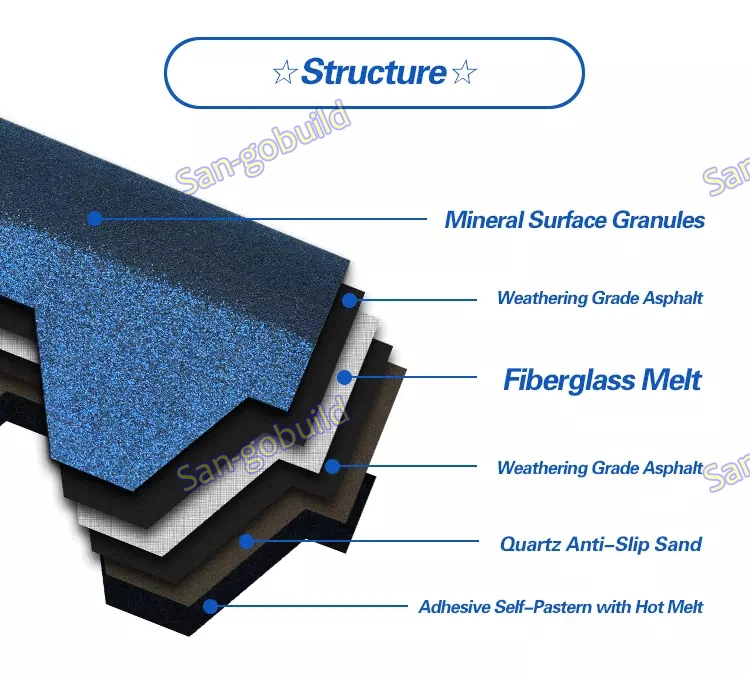 Projects of Anti-storm Roof Products Leightweight Rooftop Color Fiberglass Asphalt Roofing Shingles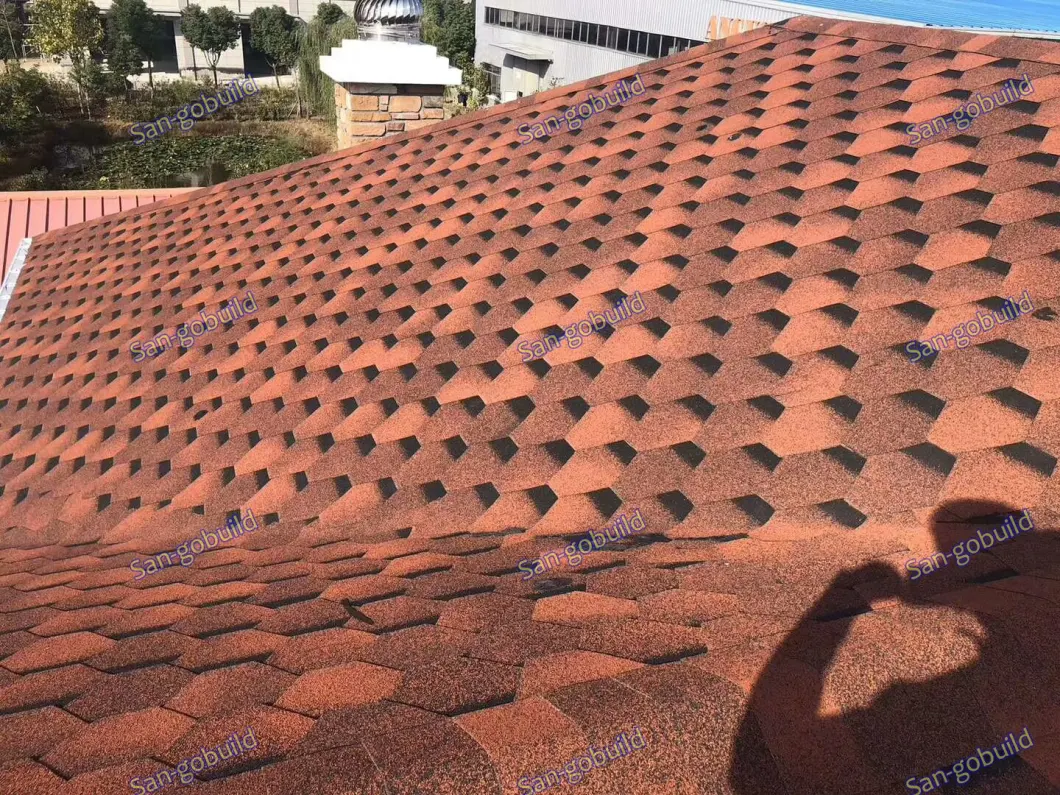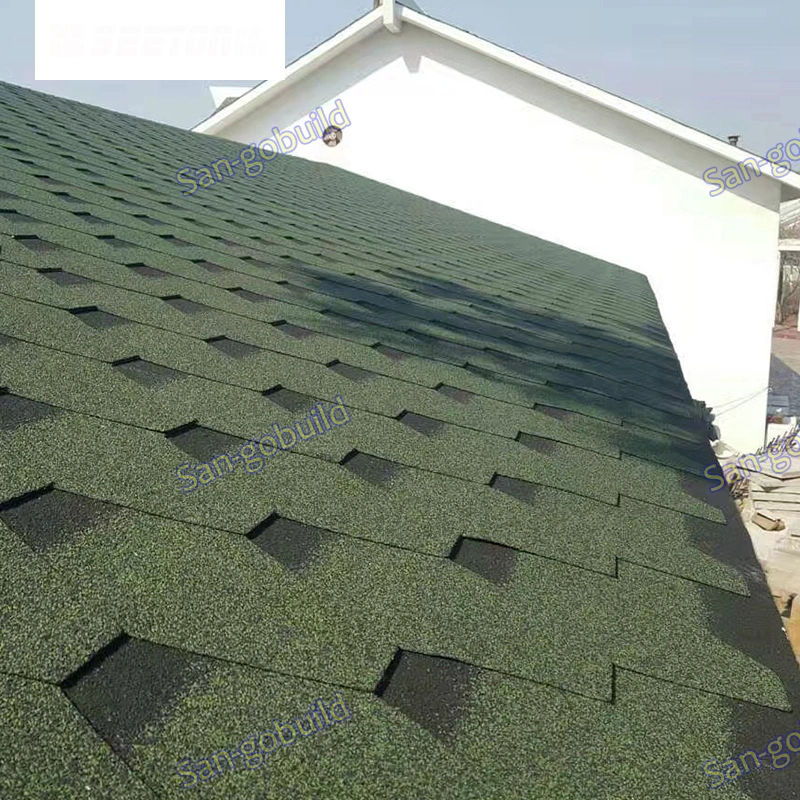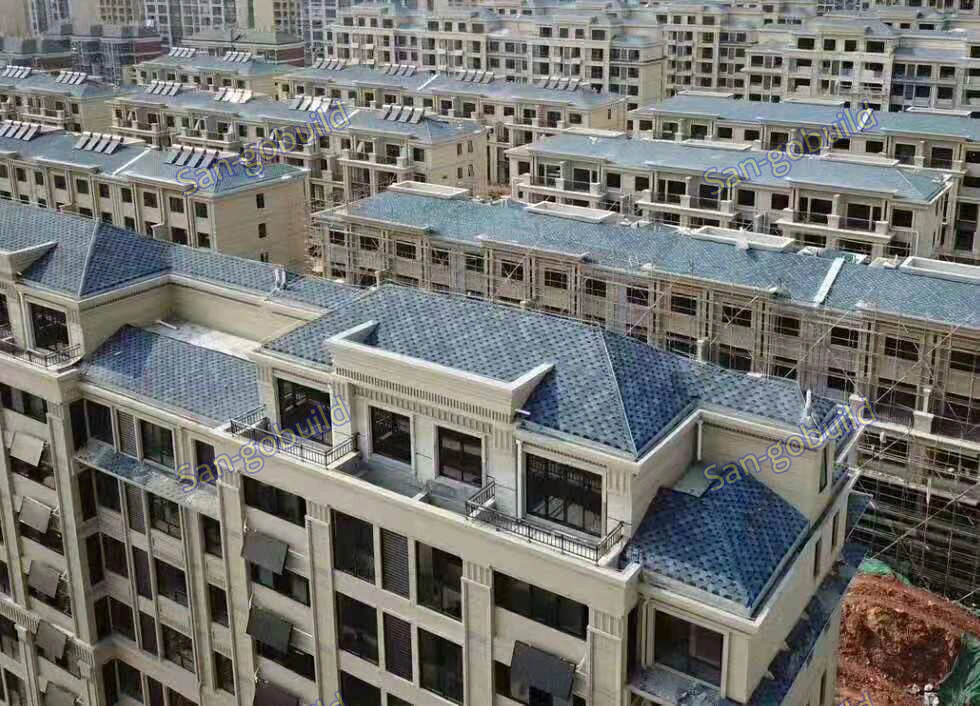 Anti-storm Roof Products Leightweight Rooftop Color Fiberglass Asphalt Roofing Shingles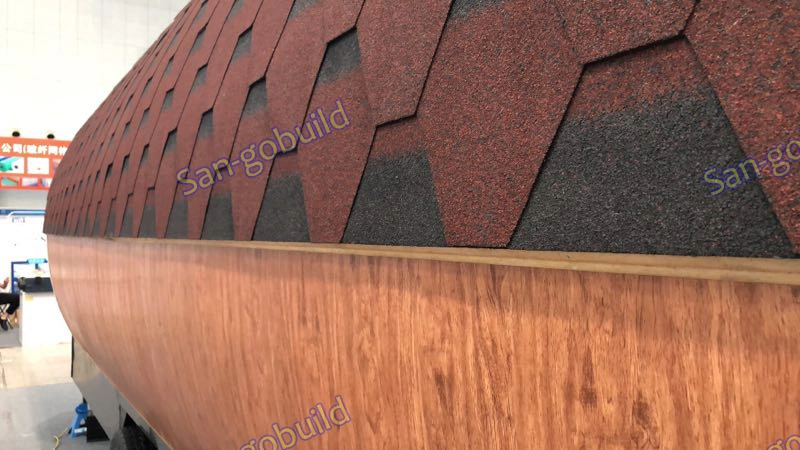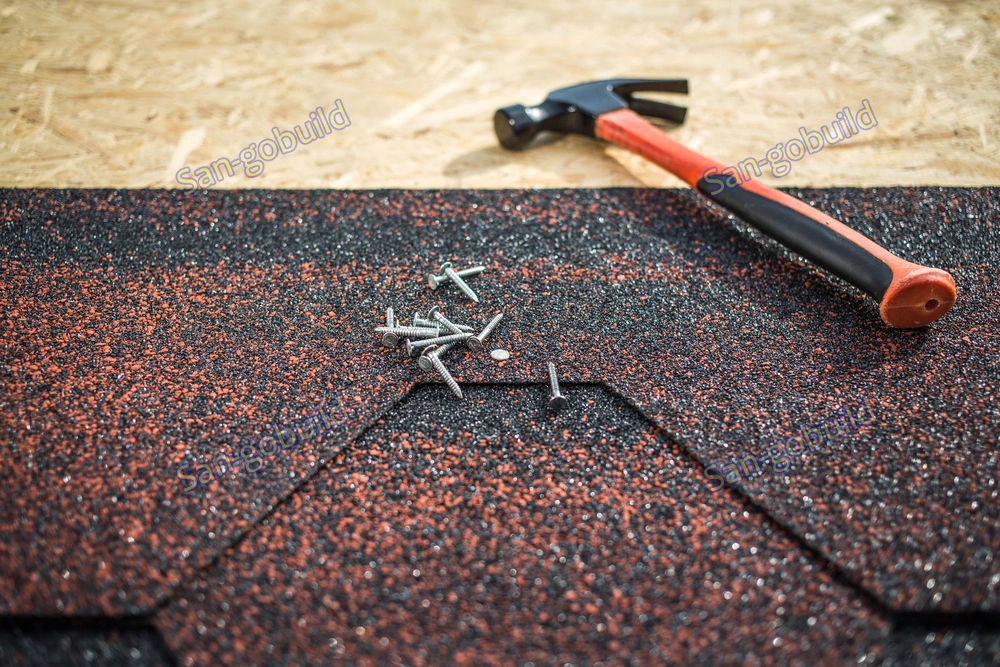 Related Products



Company Introduction

Hangzhou Singer Building Materials Co., Ltd was founded at 9th., May., 2006 . We have 3 factories in China, they are stone coated steel roofing tiles, rain gutter system and asphalt shingles, and With head office in Hangzhou, 2 branchs in Jinan and Tianjing of China. Since our start of overseas marketing, we have built very good brand influences in the market.

San-gobuild products not only rich in colors, never to be faded away, modeling beautiful and stereoscopic effect, but also has light weight, waterproof, tough, heat insulation, sound insulation, anti-corrosion, antityphoon, earth quake resistance, fire resistance, stain-resistance, easy to install. San-gobuild products combines the features of the times, to the humanities oriented, the pursuit of harmony between human and nature, the use of green raw materials and advance production of poluttion free process, so to make our home healthier, more livable, it is the first choice for developers, architects, contractors and properties, widely popular, and have outstanding performance in the field of villas, townhouses, apartments, flat to pitched, the placement of housing, tourist areas and other constructions.