Chinese Traditional Roof Tiles for Temple, Factory Cheap Ceramic Terracotta Roof Tiles
Contact person:Vivian
Contact us :+86 177 0581 3522
San-gobuild Chinese traditional roof tile
Painted Chinese ceramic tile series products are made of high-temperature and high-pressure special industrial resin and natural colored sand specially used for outdoor weather resistance.
The product is light and high-strength, rich in color, bright and clean, and has a simple and elegant retro style and a high-end modern atmosphere. It is a perfect fusion of classic thick and modern material technology.
Compared with sintered tiles, colored pottery tiles are simple and quick to install, have excellent waterproof effect, have a long service life of crack resistance and impermeability, and do not require maintenance for life. They completely overcome the defects of traditional sintered tiles leaking due to looseness and cracks. , Heat insulation, decoration and other functions, is the most ideal choice of tiles for high-end buildings.
| | |
| --- | --- |
| Product name | Chinese traditional roof tile |
| Mode | Flat , Curved , Spanish , Traditional tile |
| Full size | 600*500 mm |
| Color | Grey Golden Red |
| Weight/pcs | 2.5-3.5 kg |
| Cover area | 0.46 m2 |
| Tiles/ m2 | 3.4 pcs |
| Thickness | 6 mm |
We can provide
Asphalt Shingles
and
PVC Rainwater Gutter
together, welcome to
CALL US
for more details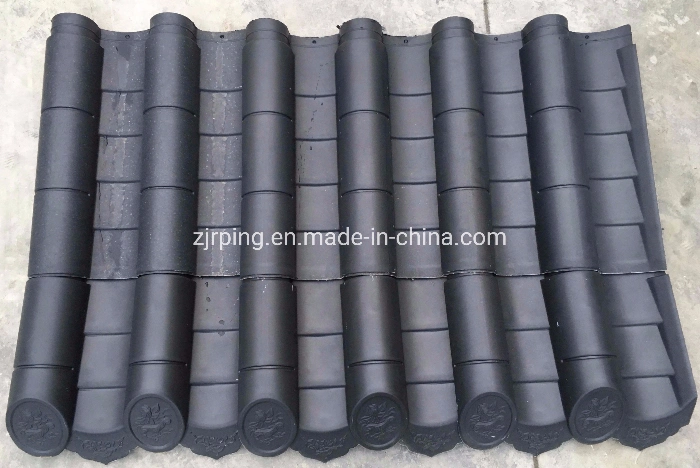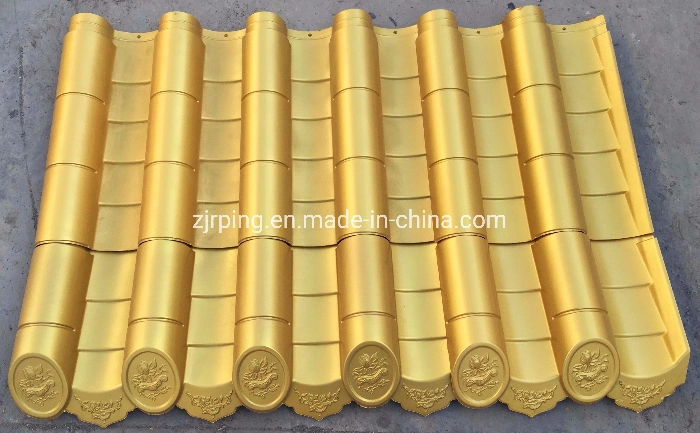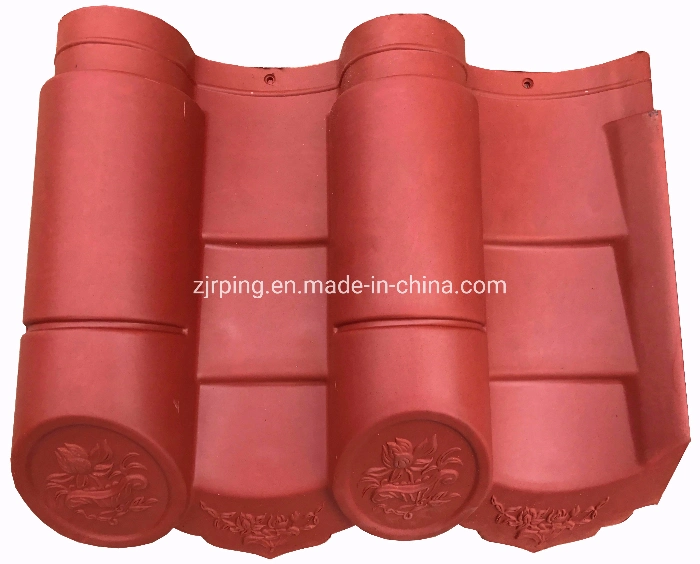 Products Details as below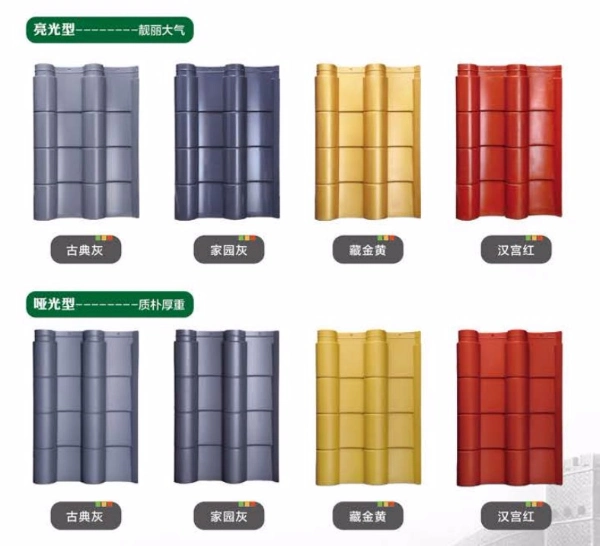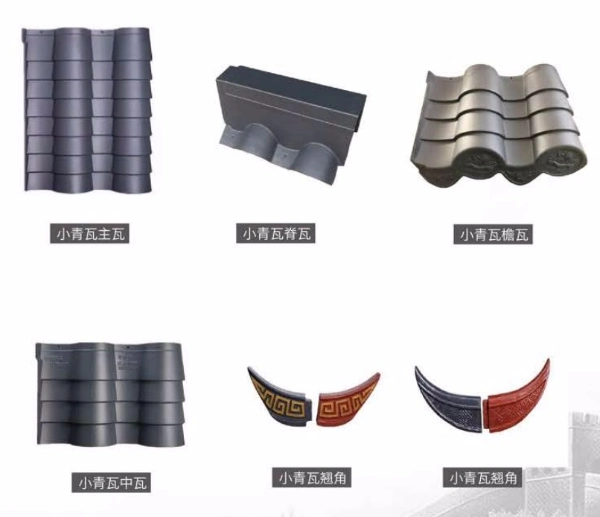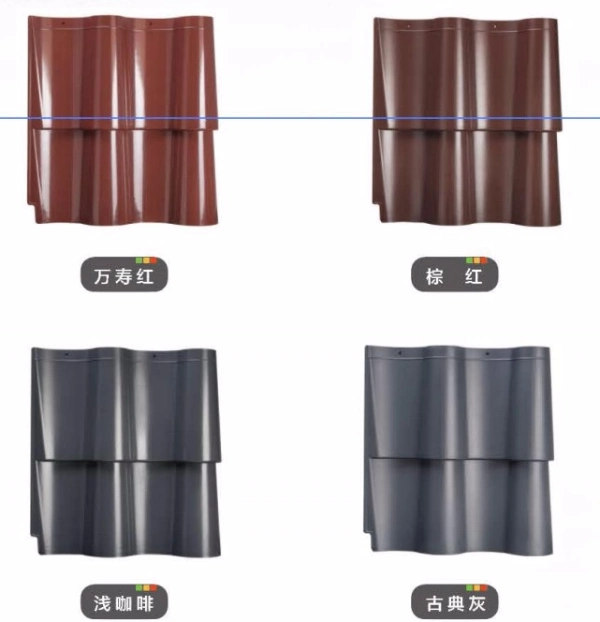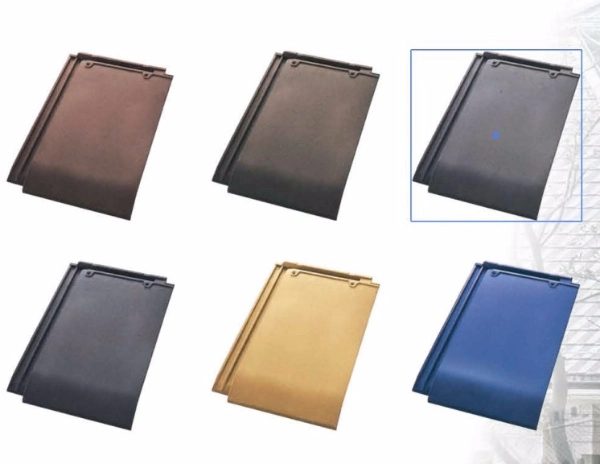 Our factory and team show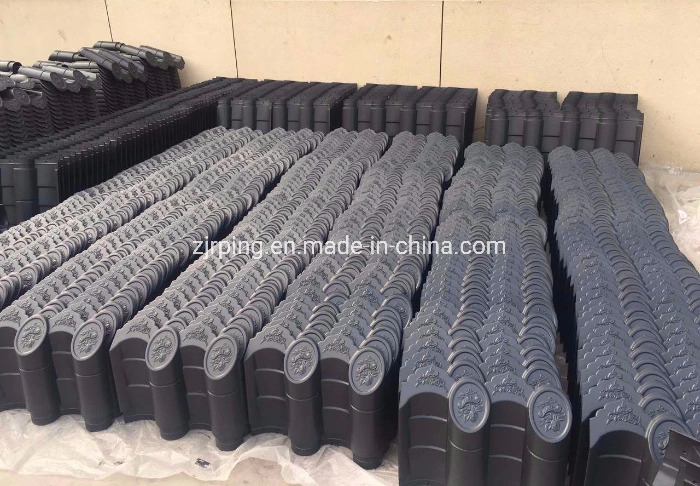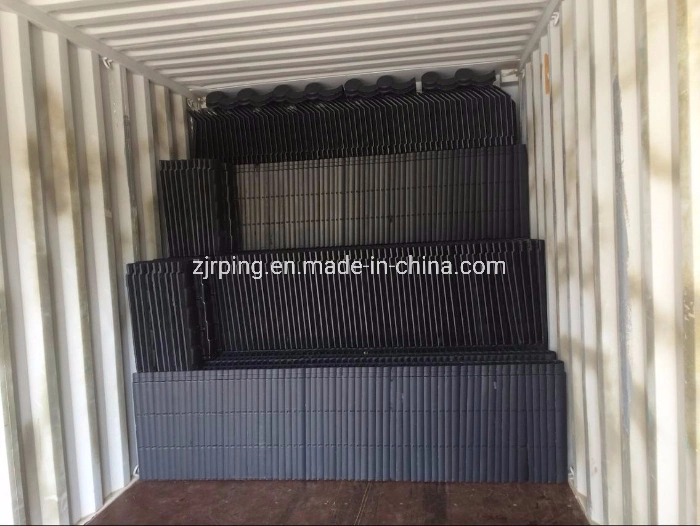 Our projects show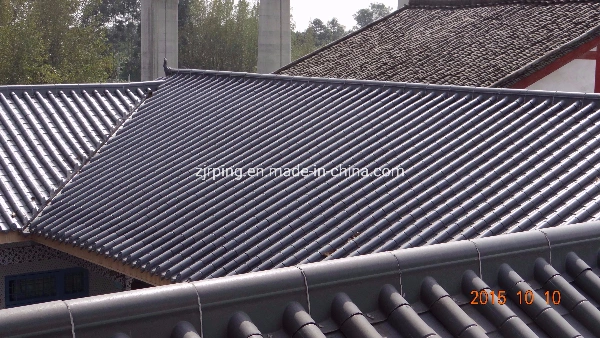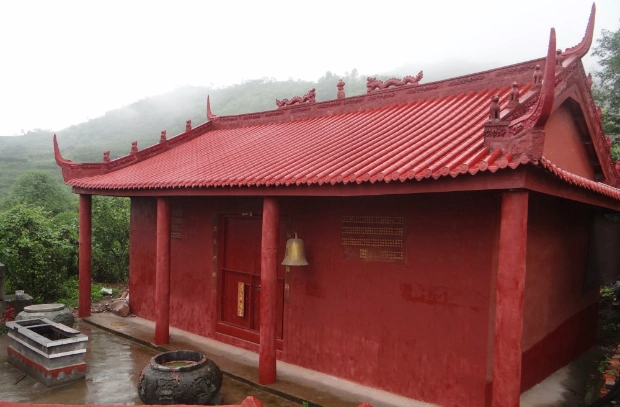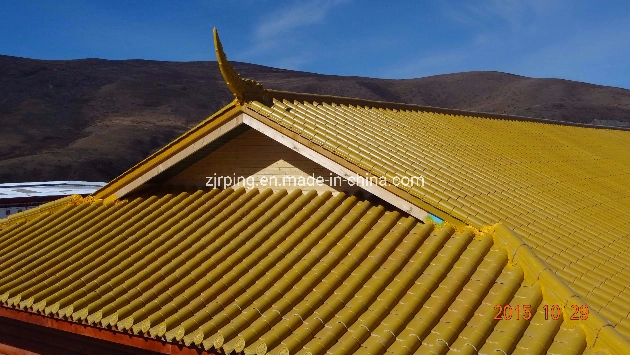 FAQ
Q:How long is the Chinese ceramic tiles sevice time?
A: our roof tiles can be used for more than 50 years.
Q : Will a ceramic roof make my home hot in summer?
A :No. A properly vented ceramic roof system moves air both between the shingles and the underlying deckas well as moving air from vents under the decking. Heated air is allowed to dissipate through the ridgelineas cooler air is drawn through eave vents.
Q : Can you walk on a ceramic roof?
A :Yes. Some care must be exercised while walking on the roof, but note that roofers walk all over the shingles during the
installation process.
Q : Is ceramic roofing system Heavy?
A :Our ceramic tiles truly lightweight! Concrete and clay roofs can weigh up to 15 lbs per squarefoot! In fact our ceramic tiles is even lighter than most high-grade asphalt roof shingles.
Q : Is our ceramic roofing tile durability ?
A :Yes, The average life of a non-metal roof is 17 years. Asphalt can require re-roofing every 10 to 20years, often sooner. But the new ceramic roofing system offers unmatched durability, lasting 2 to 3 times longer.
Q : How long does it take to install our ceramic roof?
A :Usually only a few days. The complexity of the buildings roofs cape is the primary factor in determiningthe time required.
Complex roofs require more time than basic designs.
Welcome to contact us Contact person:Vivian